For the past few years, Joey has come to Grandpa Olson's for a "Christmas Sleepover." This is a very big event and "Christmas Sleepover 2009" is already in the works.
I spoke with Joey and we compiled a list of essentials. I didn't want to lose this precious list, so here goes.
Hot Chocolate, Marshmallows and Sugar Cubes
Joey loves Christmas cocoa, we all know this, but the sugar cubes are a new development for 2009...Let's skip the cookies & snacks and go right for the sugar!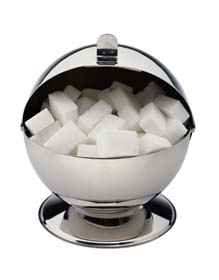 Image via here
Santa Pinata
They do exist apparently.
Christmas Movie
Image via here
Big, Fluffy Socks
Catapult for Snowballs
I think he had something like this in mind, but I'm not entirely sure.
Image via here